Here we are, all settled in and ready to recount my episode reactions. Gifs from

jengrrrl
(except the Naomi one, that's from ff) 'cause she's wicked cool like that. I'm gonna ramble about it all as a whole but I'll be put little picspams together of my favorite scenes. ♥
WARNING: IMAGE HEAVY

Spooky darkness, teeth rubbing and oh what's that? Oh yes, COOKIE MONSTER GETTING FRISKY IN A BACK STAIRWELL. Good on ya mate.

AND THEN THE HBIC MADE ME SQUEE.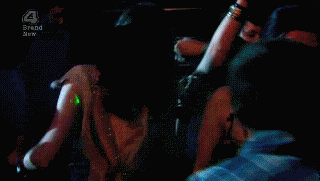 Then Naomily got frisky on the stairs...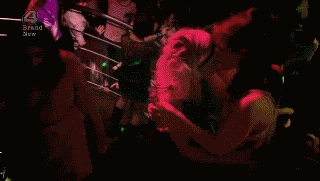 ...and I kind of lost focus until Sophia's brains started squishing out on the floor and Panda got all super sadface. My bb Panda. ♥ Thommo, poor sweetheart. His mum's a total bitch. Word vomit Panda: "Yea I mean, we have done stuff, um, possibly, um, not loads, or you could say loads ... all truth, nothing but the truth so help me God."




Thomas' mum: Someone tell me please where to find a virgin in this country.
Panda: Oh, well, um, difficult.

BUT I DO NOT APPROVE OF PANDA SEX. I know she wants surf and turf (when does she want it? now.) but I'd rather not see it. Lisa is rather pretty though so I wasn't fully against the scene itself. GTFO THOMAS WITH YOUR EYESEX WITH THE PREACHER'S DAUGHTER, YOU DISGUST ME. "Obi-wan Kenobi is like God but with better weapons." Scene, redeemed.

Then we get introduced to Professor Douchebag. Emily's reaction is best.



Questioning, blah blah. HBIC STRUTS AND EVERYONE PAYS ATTENTION.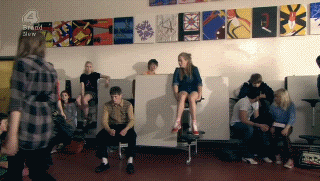 Then Emily gets all complainey and nosy nancy and CUTE THINGS ENSUE.



NAOMS

Both of their 'WTF JJ?!" faces are bomb. ♥

Cook calls Thomas the DOHMP POLICE, Freds puts on his "angry" face. HAAGEN-DAAZ IS THE ANSWER TO EVERYTHING, RIGHT? Your logic is infallible. Panda, clad in jean jumpsuit, shoves her hand down the front of Thomas' trousers, PANDA STOP BEING A HORNY SLUT, I DO NOT APPROVE. (Naomily should, however, learn a lesson from Panda. Sex in empty classrooms, unf.) Thommo gets flirty with the preacher's daughter (AND HER FUCKING UGLY AS SHIT HAIRCUT) then his siblings make some funnies and THOMAS SINGSSSSS. Merv's got a really good voice, I was pleasantly surprised.

Hospital drama, Thomas' mom is a bitch AND THEN THOMAS GOES AND BECOMES A FUCKING WHORE AND SHAGS HAIRCUT IN A SUPPLY CLOSET IN THE HOSPITAL. Gross.

"What I like about Reese is she's a virgin you can believe in." JJ, I love you.



And then Thomas is a complete asshole and breaks my bb Panda's heart.

BUT THEN NAOMI JUST SHATTERS ME TO PIECES. Lily is such an amazing actress.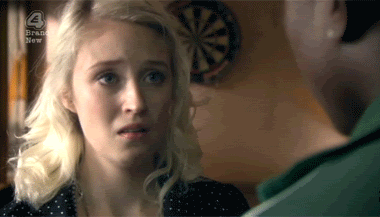 Thomas buys a house, visits Panda for an apology and is RIGHTFULLY SHUTDOWN.
THEN EFFY APPEARS WITH POPTARTS AND THE WORLD IS NOW BACK IN ORDER.



NEXT WEEK'S EPISODE IS GOING TO BE SO INSANE. I'm gonna cry loads and fangirl squee until I pass out from excitement. I cannot wait.

Current Mood:

determined